A heat exchange unit is the heart of all technologies for maintaining a set air (liquid) temperature of cooling and heating.
The TerraFrigo Plant has been a recognized expert in the production of heat exchangers and air heaters used for various tasks of any scale for more than 10 years.
There are practically no unsolvable tasks for our design-engineering department and production. We supply heat exchangers that strictly comply with the standards, and solutions that are made considering individual and adaptive requirements. 
In addition to high-performance and energy-saving characteristics, our heat-exchange equipment is distinguished by competitive prices and the fastest delivery time.
60% of ventilation machines in Russia are equipped with our heat exchangers.
Thousands of refrigerated display cases and cooling chests use TerraFrigo products.
We provide reliable heat exchangers for catering, trade and the medical industries.
We offer an unlimited number of heat transfer solutions for the food and processing industry.
Millions of tons of food are stored in the premises of distribution and logistics centers throughout Russia and the CIS equipped with TerraFrigo heat-exchanging units.
We develop customized heat transfer solutions for cooling systems of data centers.
High heat transfer efficiency.
Thanks to the optimum thickness of the lamellas, an innovative finned tube that increases the heat exchanger performance up to 15%.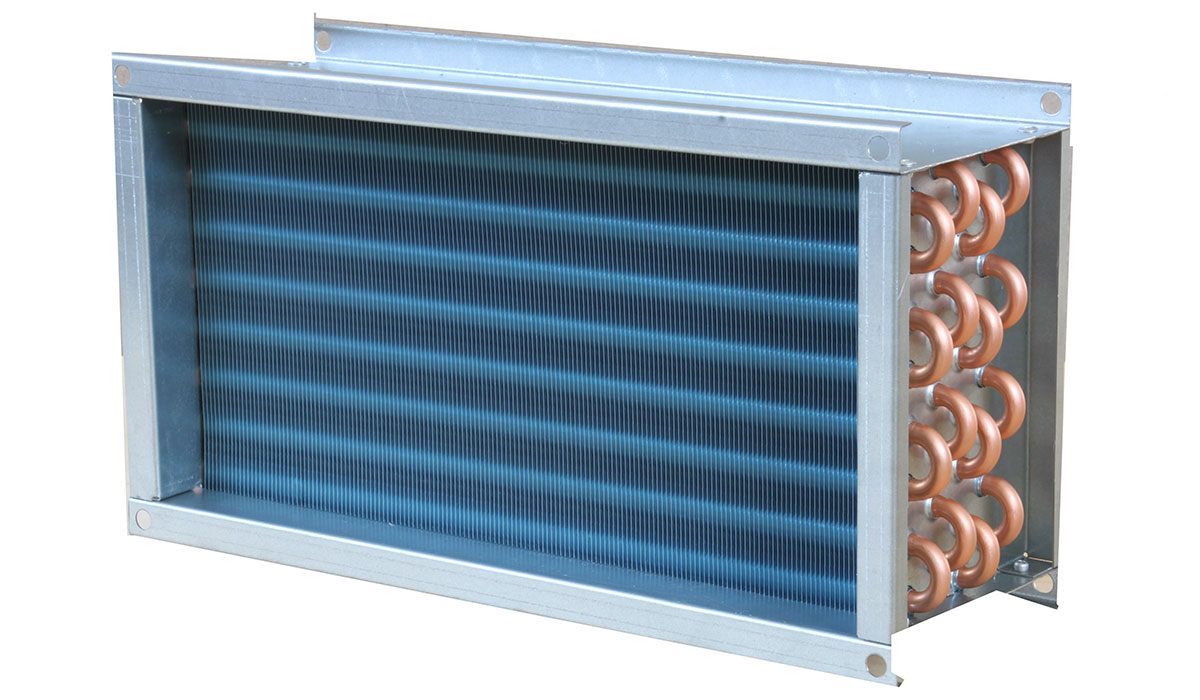 Application of SFT technology
allows protecting the heat exchanger from abrasion and eliminates the risk of premature equipment failure, downtime and loss of profit.
Guaranteed performance
Calculations of the required power are checked by a special software module. Calculation error ≤ 1%.
Each unit undergoes strict control of quality control department for 100% air-tightness.
It provides excellent protection against corrosion increasing the life of the heat exchanger. TFGuard protective coating is ideal for regions with high humidity. 500 hours of sea water test.
A wide range of equipment
A wide range of equipment due to various tube diameters, fin spacing, geometry options (10 types).